FH 350 A
Delivery term:The date of payment from buyers deliver within days
Price:

Negotiable

minimum:

Total supply:

Delivery term:

The date of payment from buyers deliver within days

seat:

Zhejiang

Validity to:

Long-term effective

Last update:

2017-09-14 17:59

Browse the number:

699
Send an inquiries
Company Profile
Ningbo Fuhao Numerical Control Equipment Co.,Ltd

By certification [File Integrity]
Contact:

fuhao(Mr.)

Email:

Telephone:

Area:

Zhejiang

Address:

Yinzhou District, Ningbo, China
Product details
Machine Features
Windows 7 operation software platform 
Restart function for power off
Applying linear guide line for X,Y, Z axis 

Smart wire speed control 
Advanced Step Machining 
Advanced cornor machining
High cutting speed 
High Precision Positioning function
Autocut operation software based on autocad 2005, easy for the begineer
Use 0.3mm molybdenum instead of 0.18 mm
Automatic Wire Tension control device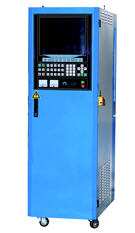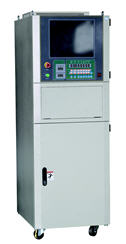 Specifications 

X - Axis Travel                                                                                                         17.71" (450 mm)

Y - Axis Travel                                                                                                         13.78" (350 mm)

Z - Axis Travel                                                                                                          13.78" (250 mm)

Max working part dimension                                                                      22.83"x30.70"x11.81"( 580x780x300 mm )

U,V axis travel                                                                                                    0.59"x 0.59"(15x15 mm )

Positioning precision                                                                                            <0.0001" ( 0.003 mm )

Three cutting roughness                                                                                                      Ra0.7 

Accuracy                                                                                                                 0.0003"(0.0075mm)

Max loading weight                                                                                                            500 kg






Machine detail description


Multi-cut function is necessary for reaching high surface roughness during wire cut edm machine job, general speaking, the first time cut is fast and for getting the approximate dimensions. The second time cutting is for getting high accuracy, while the third time cutting is for getting high surface roughness. 

We are glad to say our A series wire cut edm machine is one of the good choice machine for high roughness requirement. The best accuracy is +/-0.0075mm, while the best surface roughness is ra0.8. 

The Parameter selection Plays a decisive role in multiple cutting working. Large pulse is needed for reaching a high cutting speed for the first time cutting. While the second time and third time cutting need a precision machining parameter, further more, the steady wire running system also play a decisive role. Any slight shaking may lead to poor effect. We have made several modification to our wire running system in our long time history.  

Our wire cut edm machine used molybdenum wire instead of brass. Even though molybdenum is a kind of high strength metal, the tension is not steady when machine is working at a high speed. The high temperature discharge causes the deformation to the wire.  In consideration of this, installing a wire leading device to wire running system will be necessary. 

Our machine configure with upper and lower dual wires tightening device, achieving consistence of constant tension for upper and lower wires.